We have an underlying belief in inclusion and diversity. It is our mission to influence positive change.
With 70+ offices and over 350 consultants in 45 countries, we represent a wide range of nationalities, gender orientations, age, race, social class and religions. We celebrate our unique tapestry of diverse backgrounds, experiences, and perspectives.
It takes a global village to create inclusive, sustainable, and transformational leadership stories and meaningful action.
How we work
Our commitment to diversity, equity, and inclusion extends beyond helping our clients identify and hire diverse C-level talent.
We recognize the value that diversity brings to organizations and are dedicated to promoting and fostering inclusive environments for all employees. This includes ongoing efforts to diversify our own team and partnerships with external organizations that promote DE&I in the workplace.
We are committed to advancing diverse talent through stronger and more diverse slates. Currently, 30% of our global placements are diverse hires.
By prioritizing DE&I in all aspects of our business, we strive to create a more innovative, effective, and fair organization that is representative of the diverse communities we serve.
Diversity Drives Us Forward
Our Workplace
Stanton Chase is a reflection of the world around us
We embrace our heterogeneity and strive to make everyone feel that they belong. We look beyond labels and stereotypes. We celebrate what makes each individual unique. We have unity in diversity and are stronger and more innovative because of our differences.
We continuously promote a welcoming, diverse, and discrimination- and harassment-free workplace. We attend regular training sessions and workshops on diversity and inclusion. We remind ourselves to check our own unconscious biases and seek to embrace conscious inclusion to ensure that the assessment of our candidates is as objective as possible.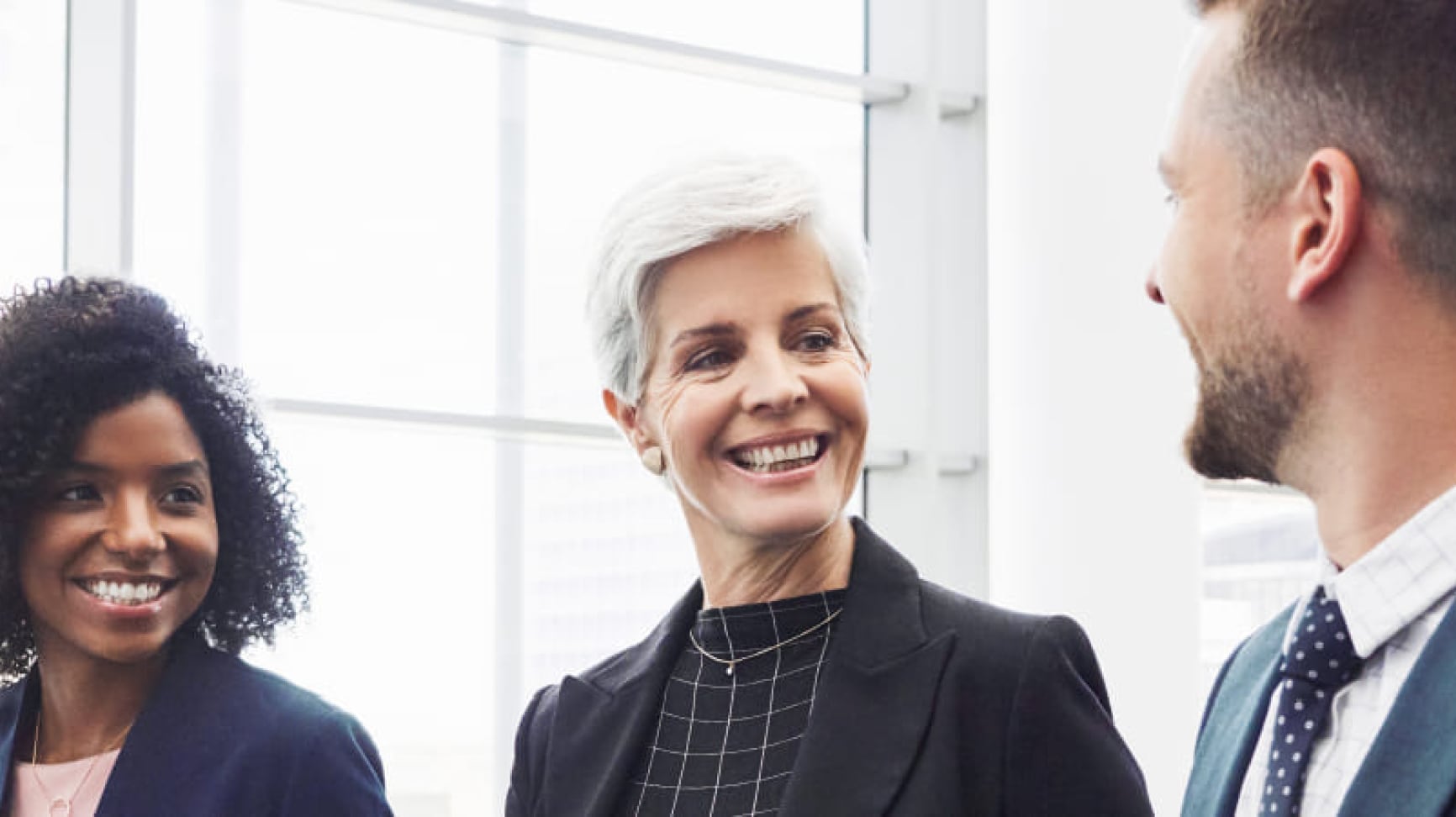 Our Clients
We are a voice for change
At Stanton Chase, we have an important role to play in helping our clients build diverse leadership teams. We also advocate an "inclusion first" strategy.
We believe that organizations are better positioned to achieve excellence when their leadership matches the diversity in their workforce, communities, customers, stakeholders, and markets. Additionally, investing in inclusion strategies improves financial performance and adds value to shareholders.
Stanton Chase has a strong track record in delivering diversity in search assignments and embracing the global reality of diversity and inclusion. We also have proven expertise in delivering on diversity-focused mandates, consistently uncovering the "hidden gem" candidates with diverse backgrounds and experience.
We encourage our clients to view inclusion and diversity as ethical and strategic imperatives that ultimately drive business performance. Our global teams work together with passion, humility, and integrity to build trust with our clients. Through listening and inspiring, we enable our clients to create diverse leadership teams and boards, where the focus is on hiring for potential. We are not afraid to challenge or point out bias. We hold ourselves accountable and take our responsibilities seriously.
Our Process
At Stanton Chase, we view candidates as individuals with unique experiences and backgrounds. In building our candidate pipelines for each assignment, we prioritize diversity and adhere to principles of non-discrimination, merit-based selection, and respect for all individuals. Our commitment to diversity, equity, and inclusion is evident throughout every stage of the executive search process, from our proposal and pitch presentations to our rigorous methodology structure. We are dedicated to fostering a globally inclusive environment within our organization and in the workplaces of our clients.
DE&I in Our Executive Search Journey
Start
Role Definition and Client Needs Analysis
What does diversity mean for this role?
Challenge the client for an unbiased, inclusive brief
Discuss the role flexibility
Actively engage with all DE&I networks and partners
Develop prospect universe
Identify
Market Research, Interviews, and Evaluations
Actively source candidates with tools and services that engage overlooked and under‑represented groups
Access to a global and diverse talent pool, we are represented in over 45 countries
Opportunity to anonymize personal information to reduce bias
Develop
Long List Review
Has the long list actually delivered diversity?
GDPR compliance
Introduce
Client Interviews
Asking the right questions in the right way
Submitting objective candidate reports based on a solid assessment framework
Structured evaluation process, ensuring that all candidates, regardless of background, are interviewed in the same way, using the same criteria and the same metric for success
Placement
Closing and Onboarding the New Hire
Reviewing the offer negotiation policy to ensure that no biased compensation decisions are made
Providing timely candidate feedback
We help bring the executive into their new role, immerse them in the organization's culture, and ensure their success
Our Voice for Change
DE&I Pledges
Stanton Chase Leads AESC Pledge Against Racial, Social Injustice.
Stanton Chase is proud to further stand by its commitment to action against racism, discrimination, and social injustice by signing a pledge for the AESC on the power of diverse talent and inclusive cultures.
Stanton Chase Joins White House Equal Pay Pledge as Only Search Firm.